Set up of collaboration in Indonesia using OpenStack SI services.
Today we announce an adoption case study realizing acceleration of IT equipment procurement and local customer infrastructure that previously had to rely on imports through the proactive adoption of OpenStack (*1) functions in a cloud service built by a Japanese communications company with a base in Indonesia providing local customers with SI business.
We also have a base in Indonesia, and since we are familiar with the local business environment, we jointly set up OpenStack, adopting cutting-edge multifunctional infrastructure technology such as Docker (*2) and Zabbix (*3) without relying on existing technologies.
Using this framework, the communications company customer aims to create a synergistic effect for both its line carrier business, in which it is strong, and its data center business.
In this case, our technical capabilities and flexibility supported the customer's business overall and made a valuable contribution.
*1) OpenStack
One type of software to build open-source cloud-computing platforms. Cloud operating system that controls large-scale data pools in overall data center computing, storage and network resources.
https://www.openstack.org/software/
*2) Docker
One type of container-type virtualization software that can boot another independent Linux system on Linux. The whole platform, including the Docker Engine container management technology, application development and Web services etc. used for distribution is called "Docker" for short.
https://www.docker.com/what-docker
*3) Zabbix
One type of integrated surveillance open source software for monitoring servers, networks and applications. ZABBIX has the three functions of monitoring, graphical display and fault detection / notification and has been created on the assumption of an enterprise environment.
http://www.zabbix.com/jp/product.php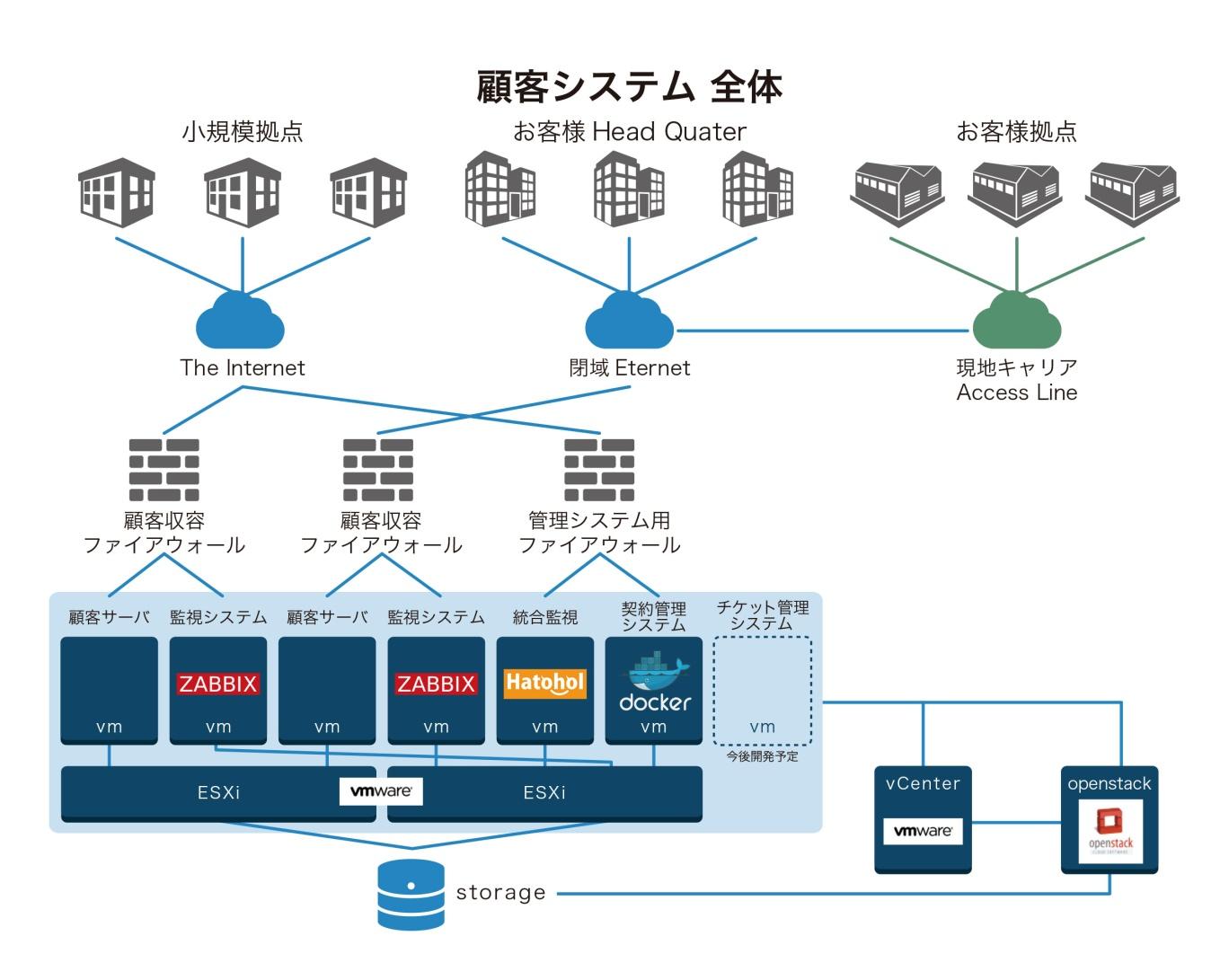 * Press Release (Links to the Dream News website)
http://www.dreamnews.jp/press/0000127390/
* Contact us here for inquiries about this solution"