April 2 is "World Autism Awareness Day".
Cities around the world, such as Paris, London and New York, are illuminated with the blue theme color, in an initiative aimed at deepening understanding of autism. Various sites around Japan were also turned blue, and even Tokyo Tower was lit up with blue lights.
The organizer, "Get in touch Japan", named this blue color "Warm Blue", superimposing the warmth possessed by autistic persons.
There must also surely be a Passionate Blue, and a Hot Blue. We want to aim for a "mazekoze" society, where we can recognize each other's individuality.
We engage in our activities based on such feelings.
Our company has created a special website for the event and will assist with streaming it live on the day with USTREAM.
On the day of the event, please wear something blue and drop by Harajuku, Aoyama or Omotesando!
We are looking forward to welcoming you.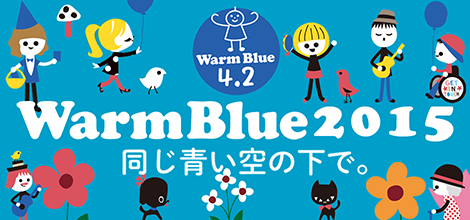 ■ Get in touch Official Website
http://getintouch.or.jp/
■ Get in touch Official Facebook Page
https://www.facebook.com/getintouchjapan