Currently, our company is lending its cooperation as a technical adviser at the short-term intensive training camp at "enPIT", the practical information and education collaboration network that transcends fields and regions, currently being held by Tsukuba University.
In the training camp, our company held a seminar, and our engineers introduced how to use Docker, as well real-world examples of Lean Canvas.
At our company, in "enPiT's" business application field, we started giving direct guidance to a team from Tsukuba University Graduate School from April this year, and we plan to be advancing the project together with them, right up until the results are presented next February.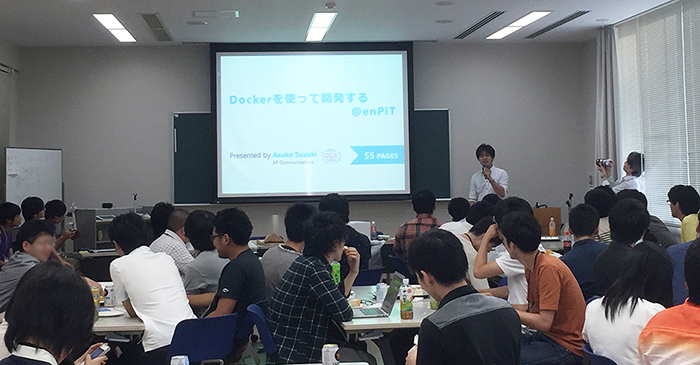 ■ enPiT
http://www.enpit.jp/
■ enPiT BizApp × University of Tsukuba